Ice Cream Sundae Bar Rental



EVERYONE LOVES ICE CREAM!!!
Why not treat your guests to our one-of-a-kind irresistible sweet ice cream sundae bar, which is a huge hit at any event.
With your choice of ice cream flavors, served from our beautiful ice cream cart, your guests will enjoy customizing their sundaes with a whole variety of colorful and delicious toppings.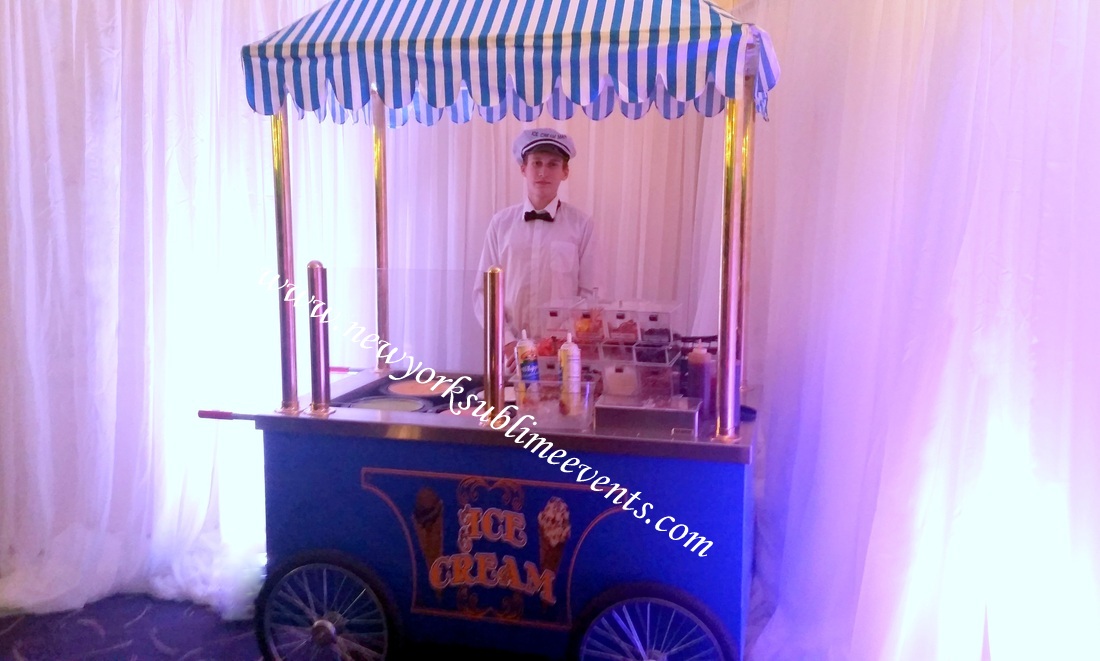 We hold general liability insurance as well us food safety certificate, available upon request.


Bronze Package Includes:

Two hour service
Two ice cream flavors
Custom made Ice cream wagon
Unique display
One dressed attendant
Five toppings from topping list
Cups, napkins and spoons (cones available for an extra charge)
Fresh whipped cream, Maraschino cherries, Chocolate syrup,
For up to 100 guests


Silver Package Includes:

Two hour service
Three ice cream flavors
Custom made Ice cream wagon
Unique display
One dressed attendant
Seven toppings from topping list
Cups, napkins and spoons (cones available for an extra charge)
Fresh whipped cream, Maraschino cherries, Chocolate syrup,
For up to 150 guests



Gold Package Includes:

Two hour service
Four ice cream flavors
Custom made Ice cream wagon
Unique display
Two dressed attendants
Ten toppings from topping list
Cups, napkins and spoons (cones available for an extra charge)
Fresh whipped cream, Maraschino cherries, Chocolate syrup,
For up to 200 guests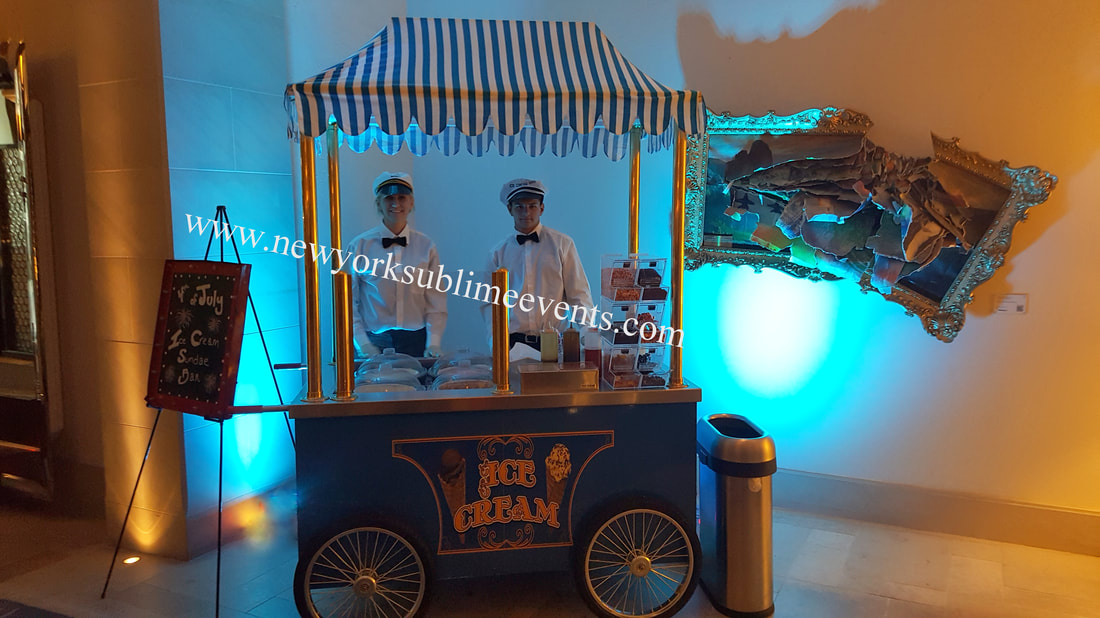 Toppings List:

Sprinkles Rainbow, Sprinkles Chocolate, Chocolate dirt, M&M's, Reese's pieces, Crushed Oreo cookies, Graham cracker crumbs, Chocolate chips, Gummy Bears, Gummy Worms, Coconut Flakes, Chopped Peanuts, Wet Walnuts, Raisins, Caramel syrup, Strawberry syrup, Crushed Pineapple, Sliced Strawberries, Sliced Bananas,



---

Call to reserve this Ice Cream Sundae Buffet today:

718-744-8995 or 917-716-4565


---


We also offer other services that will make your event a huge success:



Ice Cream Sundae Bar Rental NY, NJ, CA, PA



New York, NYC, Manhattan, Long Island, Queens, Brooklyn, Bronx, Staten Island, New Jersey, Connecticut, Eastchester, Westchester, Pennsylvania